Emergency Responder Radio Communications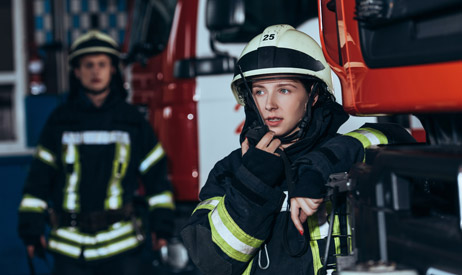 Imagine talking to a client on your cellphone, as you enter the office building or elevator cab the call is dropped. You've entered a "dead zone". Thousands of firefighters, police officers, and paramedics across the U.S. are faced with this similar problem every day; the difference is, they're trying to save a life.
These "dead zones" can be caused by thick construction materials, radio frequency interference, and other obstructions disrupting the radio waves used to communicate across the public safety communication system. Poor signals often disrupt the fire command efforts, dispatch communication, emergency responder accountability, and safety.
Responder communication abilities are often lacking as newer codes requiring signal strength testing and amplification have only been adopted in 28 states.  On average:
99% of buildings reported by fire responders had poor radio frequency
56% of buildings had communication failures during an emergency response
31% experienced communications failures in the last 6 month alone
(2017 International Association of Fire Chiefs Survey, Dec. 2017)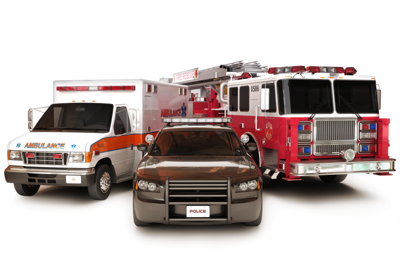 The Houston Construction Code requires Emergency Responder Radio Communication in all buildings since June 6, 2018.
We proudly offer signal strength surveys and communication enhancing solutions in the form of distributed antenna systems (DAS) and bi-directional amplifiers (BDA) for emergency responder radio coverage systems (ERRC) to allow for more effective communication.
BDA and DAS systems must be designed and installed by certified professionals. All systems must be FCC complaint, clearly display an FCC ID number, and the required compliance labels to be considered acceptable by inspectors and local authorities.
For additional information about Emergency Responder Radio Communication, call us at 713-722-7800, or fill out the information below and we will contact you shortly.