Fire Protection Services for Federal Buildings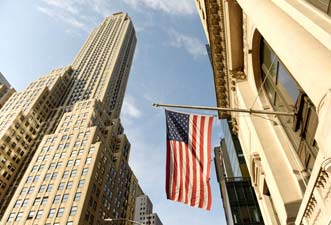 Fire Protection Services for Federal Buildings Guidelines
Fire safety in commercial buildings is of paramount importance; a fire can lead to loss of merchandise, records, equipment and, of course, can lead to injury and death. Government buildings of all types, from libraries and courthouses to large office buildings and airplane hangars, meet stringent fire safety requirements that set the standard for all commercial buildings.
Safe works with many government entities and is familiar with Fire Protection Services for Federal Buildings safety regulations from agencies such as GSA and OSHA. We install, maintain and service fire protection services for several government buildings. The following Fire Protection Services for Federal Buildings information summarizes some of the services we offer.
The type of government building dictates the number and type of fire protection required.
Fire Sprinkler Systems: Sprinkler systems are installed in new buildings that exceed 5,000 square feet and in remodels of older structures that exceed 5,000 square feet. Buildings more than 55 feet in height or that contain more than two residential units must also have automatic sprinkler systems.
Automatic Sprinkler Systems make water available in a grid pattern throughout the structure. A heat sensor releases the water quickly at the source of the flame, much faster than a fire department can deploy assistance.
Clean Agent Fire Suppression: Some applications require fire protection, but water is not an option. Computer rooms, historic archives, and laboratories are examples of at-risk structures where water is not a viable option for fire suppression.
A fire requires three elements: heat, oxygen, and fuel. Remove one of those elements and the fire will be extinguished.
Clean Agent Fire Suppression uses an inert gas or chemical to separate the oxygen from a flame. The agent will not conduct electricity, will not burn, and leaves no residue.
Foam Fire Suppression: Facilities that house flammable fuels have additional fire suppression needs. Many fuels are stored as a liquid but burn as gas. When water will not adequately separate the fuel from the flame; a foaming agent is required to cover the volatile liquid and prevent the fuel from evaporating. The foam both cools and covers the flame, keeping it from reigniting.
Fire Alarm System: Fire alarms alert occupants of a fire and directs their movement while alerting first responders to the location of the fire. Alarm systems include active (fire pulls) and passive (smoke detectors) system components.
Alarm systems require significant communication with local first responders. An important part of the alarm system is adequate exit and emergency lighting. Emergency lights direct occupants to the nearest safe exit.
Fire Extinguishers: In addition to all these Fire Protection Services for Federal Buildings measures, commercial buildings also need fire extinguishers. There are four classes of fire extinguishers because there are many types of fires. Each will need inspection and Fire Safe understands the service process for all four types of extinguishers.
Have questions about Fire Protection Services for Federal Buildings?
Call Fire Safe Protection Services today at 713-722-7800 or visit our online form and we will be in contact as soon as possible about Fire Protection Services for Federal Buildings.