Top Industrial Fire Risks for Warehouse and Distribution Centers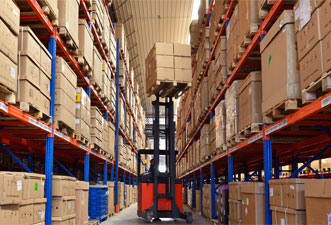 Top Industrial Fire Risks Industrial Buildings
Large buildings have increased fire risks, and it is important to understand Industrial Fire Risks centered around a warehouse or distribution center.
If you are a manager, it is important to thoroughly understand these risks so you can minimize them, as well as the potential impacts on life safety and business productivity.
To keep your team and facility safe it is essential that you understand the fire safety codes and protection requirements. The details below will lay the groundwork for providing a safer environment for your warehouse or distribution center.
Industrial Fire Risk Explained
What are the most common causes of warehouse or distribution fires?
There are many causes of fires in work environments, but here are the most common.
Electrical and Lighting Industrial Fire Risks
Large warehouses and distribution centers require ample lighting to create a productive work environment. In addition to proper lighting, equipment requires electricity to power its activity.
Neglected wiring and light fixtures are a leading cause of workplace fires. Proper maintenance is the best preventative and a great way to prevent fire.
Hazardous Clutter Industrial Fire Risks
Combustible and flammable materials or trash stored near equipment that heats up during use is a dangerous combination. Such materials should be properly stored and disposed of to avoid combusting and causing a fire.
Storage of chemicals and knowledge of their reactivity to other materials is also important to maintaining a safe work environment.
Cigarettes Industrial Fire Risks
Cigarette-related fires are one of the most avoidable warehouses and distribution center fire hazards. If you do not have a safe, designated smoking area that is free from potential fire hazards, we recommend implementing this safety feature immediately. Never have areas for smoking located near flammable or combustible materials.
Best Practices to Minimize Industrial Fire Risk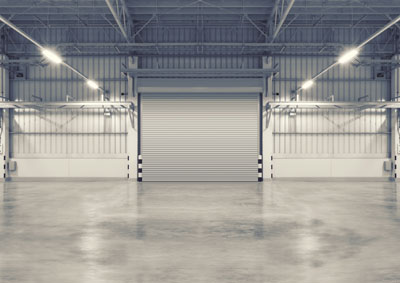 Knowing the major causes of fire in warehouse and distribution centers is just the beginning. Minimizing risk is just as important. Most of these buildings have very high ceilings and large floor space square footage.
Dust and debris, which can be combustible, as well as newly produced products, can be highly flammable. These large facilities require the necessary steps and guidelines to follow fire safety plans.
Fire protection systems and equipment are necessary for these facilities to maintain safety. As we said previously, large buildings require detailed plans for fire safety.
Fire extinguishers, sprinkler systems, and fire protection systems are safe and cost-effective ways to protect your property and employees.
Once you have a fire protection system in place, you must keep it properly maintained and in proper working order. Consistent equipment maintenance and, the replacement of equipment as it expires is a definite step in preventing fire hazards.
Training your employees and staff in fire safety protocols is key to creating a Fire-Safe working environment. Train new employees on your fire protection procedures, and refresh current employees to keep the plan of action at the forefront of their job responsibilities.
Worried About Industrial Fire Risk
Call us today at 713-722-7800 or visit our online form and we will be in contact as soon as possible.